ECMMA Diversity, Equity, and Inclusion Commitment Statement
ECMMA brings together early childhood music and movement educators, teacher trainers, and researchers from many different teaching philosophies, methods, and cultural backgrounds. Through our work we have the unique opportunity to directly influence children and families in their formative years. ECMMA celebrates the richness of musical traditions from around the world, and embraces the values of diversity, equity, and inclusion in all that we do.
ECMMA is committed to:
Assess where we are as an organization in terms of DEI
Continue to explore our understanding of DEI
Create resources to support members in their work
Engage with DEI work beyond ECMMA
Share perspectives and ideas
Spark dialogue and reflection in our membership and beyond
We look forward to learning from each other as we access the challenges and possibilities of DEI and apply these values to our work.
Diversity, Equity and Inclusion Resources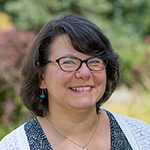 ---
Welcome to ECMMA! I am honored to be serving as President of the 2020-2022 Board of Directors. This is an exciting time to lead an organization like ECMMA. As we work toward our vision of being a catalyst for meaningful early childhood music and movement practices throughout the world, we can support the efforts of practitioners and researchers and help members navigate the challenges of teaching students and families during the COVID crisis. The new board has many innovative ideas for connecting members, facilitating networking, and sharing best practices and the latest research. Through our website, IJMEC, our social media platforms, newsletters and our members we hope to achieve our mission of supporting early childhood music and movement practitioners by providing resources, advocacy, professional development, and collaboration opportunities. This work has never been more crucial. Many thanks to our board and active members. If you are not a member, please click here to learn more.
---

Our Vision
To be a catalyst for meaningful early childhood music and movement practices throughout the world.
About Us
---
Our Focus
Membership in the Early Childhood Music & Movement Association is not simply about joining the organization, but about being a part of a community of like-minded individuals with shared goals.
Learn More
---
International Journal of Music in Early Childhood
The International Journal of Music in Early Childhood is an interdisciplinary forum directed at the empirical study of music in early childhood, or pre-birth to age 8.
View Resources
---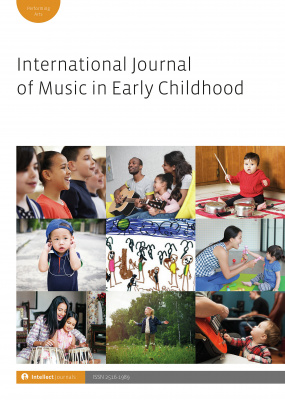 Contribute
Membership, active participation, and supporting businesses are among the most common ways individuals and organizations contribute to further the ECMMA mission. Another way is through direct donations. ECMMA is a 501c3 non-profit organization. If you would like to make a tax-deductible contribution click the link below.