A lot has changed since the our first convention in North Carolina in 1986. Our first president, Linda Robinson and 99 attendees formed an organization that would be focused on the advancement of early childhood music & movement in research and teacher development. What was put into motion over 30 years ago has become known as the Early Childhood Music & Movement Association.
Our VISION
To be a catalyst for meaningful early childhood music and movement practices throughout the world.
Our MISSION
The non-profit Early Childhood Music & Movement Association (ECMMA) believes appropriate, purposeful music and movement experiences enhance early childhood development and seeks to support early childhood music and movement practitioners by providing resources, advocacy, professional development, and collaboration opportunities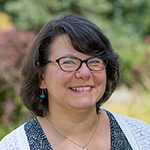 Su D'Ambrosio
ECMMA President
---
Assunta "Su" D'Ambrosio is Director of Education at South Shore Conservatory in Hingham, MA. She holds an MM in clarinet performance from the University of Massachusetts, Amherst, a BA in Music from Smith College, Orff Level III certification from the University of Massachusetts, Lowell and training in Music Together, Musikgarten and Gordon Music Learning Theory. At South Shore Conservatory, in addition to administrative duties, she is a preschool and kindergarten classroom music specialist. Previously, she taught general and instrumental music in public schools for 17 years as well as private lessons on clarinet. Su has been with South Shore Conservatory since 2003. Su became interested in early childhood education after the birth of her first daughter in 1997. Watching her daughter listen and respond to music made it clear that these early years are a crucial time for exposure to rhythm and tonal patterns as they are the seeds and foundation for understanding music later in life. She lives in Plymouth, MA with her daughters Maria, Rosa, and her dog Bernie who is a puppy at heart.
I am excited by ECMMA's potential to make connections between many organizations that serve and focus on early childhood arts education. My focus will be growing membership and making connections between other EC organizations with similar missions.
Amy Rucker is from Ohio, where she attended The Ohio State University, earning degrees in Piano Performance and Music Education in choral conducting. During her undergrad, she conducted handbell choirs, children's choirs, and ensembles. Much of her piano performance degree was focused on accompanying and training as an accompanist-coach. Amy and her husband moved to Dallas, TX, which brought her to SMU's prestigious Piano Pedagogy and Preparatory Department, where she earned her Masters degree in Piano Pedagogy. It was at SMU that Amy saw the value of early childhood music and movement. After she earned her MM she was hired as adjunct faculty, continuing her work in the pedagogy program for six years. Amy has ECMMA Certification Level III and is a National Teacher Trainer for Musikgarten.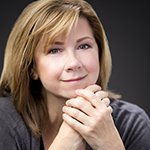 Amy Rucker
Past President
Institutions and Business Partners
ECMMA recognizes our institutional members and business partners and thanks them for their ongoing support. Please get to know each of our partners, and thank them for supporting the mission of ECMMA.
---
Join ECMMA as an Institution or Business